Cynthia Deverall Couples & Individual Counsellor & Social Worker
"

There is no problem too big or too small that together as a team we cannot tackle"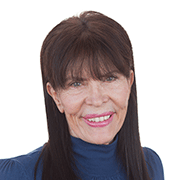 My sole focus is on helping you to heal the person that matters the most - YOU!
I am a registered social worker and relationship counsellor with over 18 years experience accumulating thousands of hours working with individuals, couples, including the LGB community and their families, within a the therapeutic setting.
For more information on the psychological services I provide: go to Our counselling
I also facilitate many social neuroscience workshops for lay people interested in improving their social relationships. Want to know more about how your brain influences your thoughts, emotions and behaviour click the link
Your Brain
I am passionate in helping you change old outdated beliefs and behaviours that keep you from living a life YOU want. I bring a wealth of life experience and professional experience with me.
I mention life experience because I grew up in the proverbial 'chaotic family' system - addictive parents, family violence and time spent as a child in orphanages were the norm. Leaving school at 12 and a half years old and angry with the world I headed down a similar path. My salvation was a caring, compassionate counsellor who 'walked beside me' whilst I learned to let go of outdated thoughts and behaviours that kept me from living a full rich and meaningful life.
This story took place 25 years ago but I knew then that I also wanted to help others 'find their way to living the life they want' hence, my ongoing educative and professional career.
I hold a Bachelor of Arts in Psychology; Diploma in Relationship Work; Post Graduate Diploma of Psychology; and a Masters in Social Work; and numerous Certification V's in Domestic Violence, Sexuality issues and the like which I obtained over the years.
In conjunction with my clinical practice I am also a member of a number of 'Specialized Interest Groups' that appeal to my passion for ongoing professional development
Adolescents, Couples and Families
Neuroscience (Brain research) in: Unresolved trauma, Attachments, Grief, Depression, Anxiety, Anger, Stress, Addictions, Porn, Sexuality Issues, Eating Disorders, Gambling, Employee Satisfaction.

Sexuality issues in relationships

Life & Business Coaching
I really love what I do, and working only with empirically supported therapies in a professional and safe manner, for fast and effective personal results, has been the best experience of my professional career. I truly respect and value where you are 'coming from' and I am honoured to walk alongside while you re-discover ' the life YOU want'
Empirically supported therapy models I use in my practice:
Cognitive Behaviour MindfulnessTherapy (CBMT)

Motivational Interviewing
Acceptance & Commitment Therapy (ACT)
Neuropsychotherapy

Solution Focussed Therapy
Family Systems Models

Attachment Theory
Gottman Method Couple Therapy
My passion is to help you 'Live a Life You Want'