Coming Out Safely - Gay Lesbian Bi Sexual Counselling
Shakespeare's famous line "to thine own self be true"
Are you struggling with coming out as Gay Lesbian Bi Sexual ?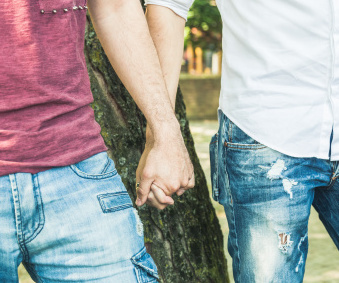 Coming out is a confusing time and a difficult process.
We are here to support you to 'Live the life YOU want'
Do you relate to any or all of these?
You feel ashamed of feeling attracted to the same sex?

You feel lost and confused about whether you are gay, lesbian, or bi-sexual?

You use too much alcohol/drugs/porn to help you feel like you are not lying to yourself?

You feel anxious, depressed, and alone leading a double life?

You worry that if you 'come out' your family, friends, or employer won't accept you?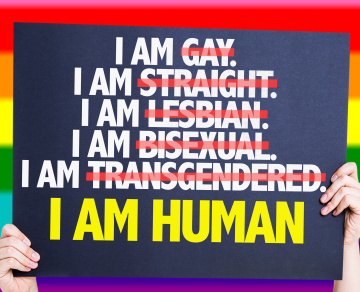 We offer Gay Lesbian Bi Sexual Counselling Services across the Gold Coast.
To provide psychological support on your journey to 'coming out'
Working with a compassionate, professional counsellor offers you a safe place to manage the challenges and struggles you may be experiencing in coming out or with your own sexual identity.

Psychological support helps you grow in acceptance - accepting people as they are - and slowly let go of the hurt and pain of non-acceptance - you learn to let go of the need for others to approve of your choice - whilst still maintaining the connections you value.
Psychological support helps you to recognise ways to maintain your close relationships, even though they may hold different values, whilst still being true to yourself.
Psychological support helps you see ways to form intimate satisfying relationships – that you want

You feel less alone and more supported whilst you are creating your own lifestyle containing what is important to YOU

What you gain by 'Coming Out' – Latest research
Coming out increases your emotional well-being

Coming out - a positive sexual identity is strengthened in supportive environments
Coming out cultivates a positive minority sexual identity

Coming out – Most gay/lesbian/bi sexual people are not out in all settings and this is okay
Coming out lessons your anger and depression while increasing your self-esteem
Psychological Risks of NOT Coming Out – Latest Research
More troubled relationships
Increased suicide tendencies
Call or text us today on 0404 248 576 or send through an email at Contact Us to book your confidential appointment with one of our team members: at Southport or Palm Beach, Gold Coast.