Psychologist Gold Coast
Linda Adams is an AHPRA registered psychologist and relationship counsellor with offices in Palm Beach and Southport on the Gold Coast. She is also available via Skype!
"You are an individual, and as an individual you deserve to be valued and supported in your own unique change process. My approach to psychology is person-centred, this means that I am most interested in helping you to achieve the results that YOU want.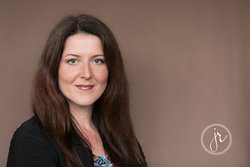 I have worked in mental health since 1994. Since that time, following a long and often trying journey, particularly given that I had not completed secondary school, I have achieved a Bachelor of Arts in Psychology, a Diploma of Counselling, a Graduate Diploma of Adult Education, and a Post Graduate Diploma of Psychology.
Over the past 20 years I have been priviledged to work as a psychologist AND a counsellor with people who have often said in our first meeting that they felt as though things were not quite right, that maybe they were 'crazy', and that they were not sure how to change. During our work together, many of these individuals have been able to gain an understanding of the following:


how the brain functions, especially unhelpful 'default mechanisms' that can hold you back
how the mind functions and often drives emotion and behavior
what emotions are, where they come from and how to manage them differently
how situations in the past have conditioned certain habitual patterns of reacting today
steps to take to change the brain, master their mind, and create new healthy patterns of responding, enabling them to achieve the kind of life that deep down they valued.
In my personal life for a number of years I found myself struggling as a sole parent, in and out of difficult, often tumultous relationships. My family background contains a history of divorce, a road-map for failure. I continued on, working, studying and raising my child alone, trying to understand what it took to develop a happy, lasting partnership. In 2004 I began a relationship that has become the core stability in my life. Together my partner and I have mastered the key skills for creating, and maintaining, a loving, lasting bond that has become a valuable asset. I have one beautiful grown up son, a lovely daughter-in-law, and am proud to be a grandmother to two amazing little people.

I value openness, authenticity, and acceptance in my work as a psychologist. I am a big believer in the power of the mind and I recognise that in many instances it is the activity within our minds that contributes to our psychological distress. To me the brain is an amazing organ, I am passionate about understanding how the brain functions and what each of us can do to maximise it's potential.
My promise to you is that I will do my best to work alongside you and to tailor my therapeutic approach to meet your specific individual and lifestyle needs. After all, you are the expert in your own life!"


"When we are no longer able to change a situation we are challenged to change ourselves" ~ Viktor E. Frankl


Below is a list of some of the complimentary therapy models that Linda has studied and uses in her practice as a psychologist:
Mindfulness
Neuropsychotherapy
Cognitive Behavioral Therapy
Acceptance and Commitment Therapy
Narrative Therapy
Solution Oriented Brief Therapy
Motivational Interviewing
Relational Therapy
Dynamic Therapy
Gottman Method Therapy
Attachment Theory
Bowen Theory
If you are curious about any of these therapeutic models there is a very basic description on our
Therapies
page.

Call or text me today on 0404 248 576 or send through a confidential email to book an appointment: Southport or Palm Beach, Gold Coast. Alternatively, I am available by appointment at east.qld on Skype.